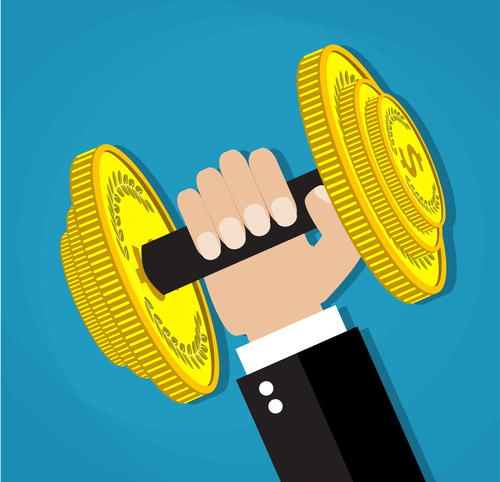 22 Jan

Episode 59 – Financial empowerment with Irit Harris

Research shows that being in control of your finances is a critical part of your overall wellbeing. In particular, while debt can be used to help move your life forward, it's also one of the greatest barriers to having financial freedom. How do you achieve financial freedom in a consumerist world? This is what today's guest, Irit Harris, wants us to learn. Irit is the Founder of F-Empowered, a platform that empowers women to achieve their financial goals. In this episode, Irit discusses the idea of financial fitness. She shares her passion for finance and how she became interested in promoting financial literacy following the birth of her daughter. She explains why women find it difficult to be financially free and shares some of the tools and programs her platforms offers to members as well as a few great tips for startup founders to become financially fit.

Don't miss this week's segment of Reuben's Rant where I share my stance on the idea of executives and politicians leaving their posts to spend more time with their families.

"Financial fitness is the person's ability to make confident money decisions resulting in financial security for now and the future." – Irit Harris

This week on The Finance Hour Podcast:
Irit Harris' academic background and how she ended up in the financial industry.
Why credit cards are costing Australians their financial freedom.
How she defines financial fitness and financial empowerment.
Irit's financial literacy projects and goals for the future.
The tools and programs F-Empowered offer her members.
Her experience with being her own boss, its benefits and its drawbacks.
How she makes the best decisions for her start-up.
Irit Harris's Top 3 Tips for startup founders:
Get over your sunk-cost bias and listen to your data and what customers tell you.
Seek mentors who can support you.
Have the courage to make a difference.
Irit Harris's Top 3 Tips to be financially fit:
Be the driver of your money.
Unintentionally save intentionally.
Be prepared for the unexpected and inevitable.
Resources mentioned:
Connect with Irit Harris:
Subscribe to The Finance Hour Podcast with Reuben Zelwer!
Thanks for tuning into this week's episode of The Finance Hour Podcast with your host, Reuben Zelwer! If you enjoyed this episode, please head over to iTunes to leave us a rate and review. Subscribe to the show so you never miss an episode and don't forget to share your favorite episodes with your friends and colleagues. To learn more about Adapt Wealth Management and to connect with Reuben, visit our website or follow us on Facebook and Twitter.
About Reuben Zelwer

Reuben Zelwer established Adapt Wealth Management in 2011 to help time poor clients achieve financial freedom. For over 15 years, Reuben has helped professionals, executives, business owner and those approaching retirement make the most of their circumstances by making good financial decisions. Reuben's professional practice is complemented by substantial voluntary work, which has included setting up financial literacy and savings programs in the local community.