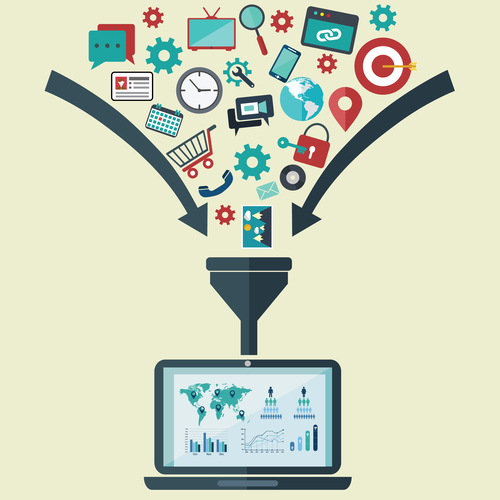 02 Jan

Episode 58 – Taming the data beast with Mitch Tomazic

We collectively send and receive an enormous amount of data every second, and with the way things are going, it doesn't look like we'll be stopping anytime soon. While the sheer size does seem intimidating, businesses would do best to know exactly what their data tells them and how they should move forward. For that, they need the help of an expert like Mitch Tomazic, the Business Solutions Director for Unify Services. He describes his job, the services his company offers, and some of the solutions they have discovered for specific businesses. He explains how data has evolved over the years and its effect on today's marketing practices. Mitch also discusses the systems they supply, the challenges they face, and the future of data services and analytics.

Don't miss this week's segment of Reuben's Rant where I share my opinions on Lawyer X, how police should deal with drug dealers, and why we shouldn't harshly judge the police.

"Ultimately, in most businesses, you want to know the right ratio of staff to customers at any particular time." – Mitch Tomazic

This week on The Finance Hour Podcast:
What Mitch does and how their company interprets and analyzes data.
The types of data that are the most complex for businesses.
Examples of how they interpret data sets and their use.
Why retail is a great place to find efficiencies and improvements in business.
Knowing what's wrong when your marketing is not converting.
The three different systems they supply, depending on what their clients require.
How do telecommunication companies analyze customer data?
Why there is no value in report creation.
Their team, their individual functions, and their responsibilities.
The future of internet connectivity and how it will affect data services.
Mitch Tomazic's Top 3 Tips for businesses to make better use of the data:
Don't bite off more than you can chew.
Don't lose focus of why you're actually doing this.
You can start for free, right now.
Connect with Mitch Tomazic:
Subscribe to The Finance Hour Podcast with Reuben Zelwer! 
Thanks for tuning into this week's episode of The Finance Hour Podcast with your host, Reuben Zelwer! If you enjoyed this episode, please head over to iTunes to leave us a rate and review. Subscribe to the show so you never miss an episode and don't forget to share your favorite episodes with your friends and colleagues. To learn more about Adapt Wealth Management and to connect with Reuben, visit our website or follow us on Facebook and Twitter.
About Reuben Zelwer

Reuben Zelwer established Adapt Wealth Management in 2011 to help time poor clients achieve financial freedom. For over 15 years, Reuben has helped professionals, executives, business owner and those approaching retirement make the most of their circumstances by making good financial decisions. Reuben's professional practice is complemented by substantial voluntary work, which has included setting up financial literacy and savings programs in the local community.