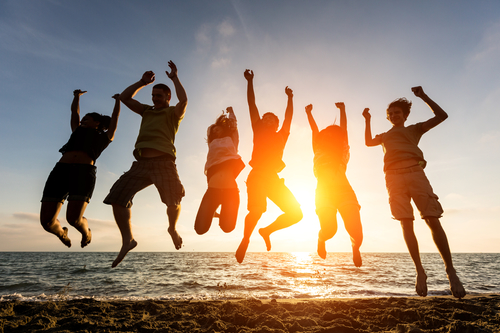 14 Dec

Episode 57 – Starting a movement with Steve Crawford

Episode 57 – Starting a movement with Steve Crawford

Financial advice in some form should be accessible to everyone. Whilst we often associate financial advice with investments and managing cash flow, changing behaviour around money management and measuring progress towards lifestyle goals, does not receive as much attention as it should.

My guest today is Steve Crawford, Advice Leader of The Advice Movement. He sheds light on the importance of financial literacy in today's constantly shifting economic climate. He discusses his role as the founder of The Advice Movement which is driving change in the way financial advice is provided to the Gen X and Gen Y population. He also shares some of the problems he sees in the financial industry, describes how he and his team seek to solve them and explains how a financial adviser can benefit you regardless of financial status.

Don't miss this week's segment of Reuben's Rant where I share my opinion on Julia Banks defecting from the Liberal Party and why I think it's not right.

"The fear of making the wrong decision sort of keeps everybody thinking they need to stay inside the system and dependent on it. We're really just trying to break that right from the outset." – Steve Crawford

This week on The Finance Hour Podcast:
What drove Steve to start the Advice Movement?
His thoughts on what the financial industry is today and who it serves.
Why the industry is set up to keep everybody confused.
The percentage of licenses in the country owned by four banks.
Problems in the financial industry today and the solutions he proposes.
How the industry changed over the past ten years.
His thoughts on industry disruptors and how you can prepare for it.
What the Advice Movements looks like right now and where it is headed.
Connect with Steve Crawford
Subscribe to The Finance Hour Podcast with Reuben Zelwer!
Thanks for tuning into this week's episode of The Finance Hour Podcast with your host, Reuben Zelwer! If you enjoyed this episode, please head over to iTunes to leave us a rate and review. Subscribe to the show so you never miss an episode and don't forget to share your favorite episodes with your friends and colleagues. To learn more about Adapt Wealth Management and to connect with Reuben, visit our website or follow us on Facebook and Twitter.
About Reuben Zelwer

Reuben Zelwer established Adapt Wealth Management in 2011 to help time poor clients achieve financial freedom. For over 15 years, Reuben has helped professionals, executives, business owner and those approaching retirement make the most of their circumstances by making good financial decisions. Reuben's professional practice is complemented by substantial voluntary work, which has included setting up financial literacy and savings programs in the local community.