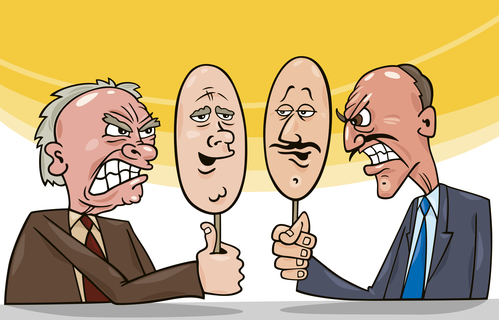 19 Nov

Episode 54 – The battle for the state of Victoria

If you thought the U.S. Elections were hot, then you haven't experienced the heat of a Victoria State Election which is to be held on the 24th of November. In recognition, I decided to bring on two of the most prominent candidates in this year's election –  David Southwick is the current state member in the Victorian parliament for the city of Caulfield represents the Liberal Party, and Philip Dalidakis is the state member for Southern Metropolitan Region. They discuss their platforms and projects regarding small businesses and the industries they see as most important for Victoria. They also explain some of the changes they want to implement to further Victoria's economy and share the steps they will take to make it happen. And, of course, there's also a bit of good old fashioned political mudslinging between the candidates

Don't miss this week's segment of Reuben's Rant where I share my thoughts on Australian Gambling Tycoon James Packer and the problems he faced with too much debt.

"One of the things our government needs to do is to stop making it harder for businesses." – David Southwick

"Businesses need to be able to compete with each other. That's the fundamental tenet of our private sector." – Philip Dalidakis

 This week on The Finance Hour Podcast:
David's and Philip's proposals to help small businesses.
The industries that offer the biggest opportunities for growth.
How the Liberal party plans to solve the problem of urban congestion.
The enormous opportunities for usage of the Caulfield racecourse.
Reforms and policies David's party want to implement when elected.
Philip's thoughts on energy costs and coal plants.
How vulnerable is the budget to a drop in property price and transactions?
What the electorate can look forward to regarding trading in Victoria.
How Philip actively promotes the digital economy in Victoria.
Resources Mentioned
Connect with David Southwick:
Connect with Philip Dalidakis:
Subscribe to The Finance Hour Podcast with Reuben Zelwer!
Thanks for tuning into this week's episode of The Finance Hour Podcast with your host, Reuben Zelwer! If you enjoyed this episode, please head over to iTunes to leave us a rate and review. Subscribe to the show so you never miss an episode and don't forget to share your favorite episodes with your friends and colleagues. To learn more about Adapt Wealth Management and to connect with Reuben, visit our website or follow us on Facebook and Twitter.
About Reuben Zelwer

Reuben Zelwer established Adapt Wealth Management in 2011 to help time poor clients achieve financial freedom. For over 15 years, Reuben has helped professionals, executives, business owner and those approaching retirement make the most of their circumstances by making good financial decisions. Reuben's professional practice is complemented by substantial voluntary work, which has included setting up financial literacy and savings programs in the local community.