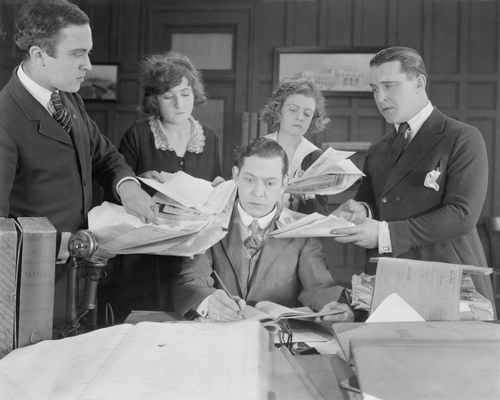 13 Nov

Episode 53- Where We Work

Working from home is said to be the most comfortable way to earn money, but the co-working space industry has been slowly and steadily growing at the same time. What's up with this trend? This is the question my guest Michael Benson will answer in today's episode. Michael is the CEO at Worskpace365, a business that provides co-working space services. He discusses the current co-working space trend and why work-from-home people are now renting office space. He explains the many benefits of working in a shared office space, the perks of the rooms they offer, and the factors that drive the demand for this type of business. He also describes the challenges of being in a competitive industry.

Don't miss this week's segment of Reuben's Rant where I share my bad experience with my bank lender and the unnecessary interest rate hike they issued.

And stay tuned to the end of the episode for my Propellerhead of the Week segment to learn how the LastPass extension can virtually remove any need to remember any password for any website you browse without sacrificing security.

"It just makes perfect sense to be in a flexible work environment.'" – Michael Benson

This week on The Finance Hour Podcast:
The company motto and how it translates to what they do..
What their shared office space look like and what they offer clients – beyond just desks.
How they meet the specific needs of each client.
The number of people each office can house.
Factors driving the current demand for co-working spaces.
How the costs stack up between clients renting and getting their own space.
The number of people needed to manage this kind of business.
The challenges of running a co-working space business.
Virtual office spaces and whether they're still relevant.
Michael Benson's Top 3 Tips When Considering Shared Office Spaces:
Choose a space with a wide range of meeting rooms.
Good air conditioning.
Pleasant staff and great reception.
Connect with Michael Benson:
Subscribe to The Finance Hour Podcast with Reuben Zelwer!
Thanks for tuning into this week's episode of The Finance Hour Podcast with your host, Reuben Zelwer! If you enjoyed this episode, please head over to iTunes to leave us a rate and review. Subscribe to the show so you never miss an episode and don't forget to share your favorite episodes with your friends and
About Reuben Zelwer

Reuben Zelwer established Adapt Wealth Management in 2011 to help time poor clients achieve financial freedom. For over 15 years, Reuben has helped professionals, executives, business owner and those approaching retirement make the most of their circumstances by making good financial decisions. Reuben's professional practice is complemented by substantial voluntary work, which has included setting up financial literacy and savings programs in the local community.