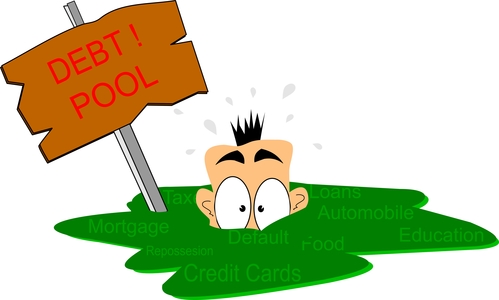 16 Aug

Episode 43 – Up to our eyeballs in debt

Grant Rheuben is a Senior Finance Broker at Loan Market, one of Australasia's largest mortgage finance broking companies. He joins me today to share his thoughts on mortgage brokers, how they promote competition in the debt market and shares his advice for taking out a mortgage loan. He discusses what drives people to take on so much debt, why property loans are skyrocketing, and the mindset of someone who wants to obtain a loan for a house.

Don't miss this week's segment of Reuben's Rant where I react to the recent Productivity Commission Report and why I don't believe in it.

And stay tuned to the end of the episode for my Propellerhead of the Week segment to learn how the LOOM app allows you to quickly and easily record and share videos.

"Over the last ten years, mortgage brokers have created the competition and have kept the banks honest and accountable." – Grant Rheuben

This week on The Finance Hour Podcast:
Are we truly up to our eyeballs in debt?
What drives people to create debt.
Why do people stretch their house borrowing so much?
How things have recently radically changed regarding bank lending.
Is there no competition among banks?
Why mortgage brokers promote competition.
How smaller banks survive despite only being responsible for a small percentage of loans.
The perks and risks of getting a loan from small businesses.
Grant Rheuben's Top 3 Tips for People Considering a Bank Loan:
Be Prepared. Get your papers ready when applying.
Choose between a broker and a bank.
You have to be aware of the outcome you want to achieve.
Links mentioned in podcast:
Subscribe to The Finance Hour Podcast with Reuben Zelwer!
Thanks for tuning into this week's episode of The Finance Hour Podcast with your host, Reuben Zelwer! If you enjoyed this episode, please head over to iTunes to leave us a rate and review. Subscribe to the show so you never miss an episode and don't forget to share your favorite episodes with your friends and colleagues. To learn more about Adapt Wealth Management and to connect with Reuben, visit our website or follow us on Facebook and Twitter.
About Reuben Zelwer

Reuben Zelwer established Adapt Wealth Management in 2011 to help time poor clients achieve financial freedom. For over 15 years, Reuben has helped professionals, executives, business owner and those approaching retirement make the most of their circumstances by making good financial decisions. Reuben's professional practice is complemented by substantial voluntary work, which has included setting up financial literacy and savings programs in the local community.