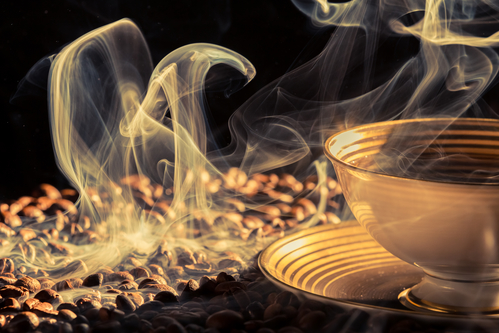 11 Aug

episode 42: Wake up and smell the coffee! The world of coffee trading with Moshe Tawil

Moshe Tawil is the General Manager of Panamerican Coffee Group Pty Ltd and International Coffee Traders, a coffee trading company that develops mutually beneficial relationships with coffee producers and roasters. Having loved coffee from a young age, he became enamored at the thought of working with coffee bean producers as a career. He has traded coffee in many countries and has mastered the art of engaging with various cultures and establishing a network of closely-knit producers and roasters.

Moshe joins me today to share the wonderful world of coffee trading. He explains the various processes involved in producing a good cup of coffee, how coffee traders determine the cost of various types of coffee beans and the relationship between buying and selling the commodity in today's volatile market. He also explains how various countries and culture around the world conduct business differently and how it impacts the way he negotiates trades.

Don't miss this week's segment of Reuben's Rant where I share a recent bad online shopping experience.

And stay tuned to the end of the episode for my Propellerhead of the Week segment to learn how the Buffer app allows you to track your social media accounts efficiently.

"At the end of the day, trading coffee is really about working with sound principles of trade, like any other form of commerce." – Moshe Tawil

This week on The Finance Hour Podcast:
The responsibilities of a coffee trader.
How his company sources coffee around the world and why they do not source within Australia.
The benefits of having a good relationship with coffee suppliers.
The difference between commercial coffee brands and boutiques.
How the roasting process impacts the way coffee tastes.
How the trading cost of a coffee bean determined.
How he copes with working with different cultures in different countries.
The most challenging part of trading coffee as well as what he enjoys the most about working in the coffee trading industry.
Moshe Tawil's Top 3 Tips for Conducting Business:
Put your heart into what you do. Work with your integrity and your credibility – not for the money.
In a team, everybody is equal.
You can only eat one steak a day. Don't be greedy.
Connect with Moshe Tawil:
Subscribe to The Finance Hour Podcast with Reuben Zelwer!
Thanks for tuning into this week's episode of The Finance Hour Podcast with your host, Reuben Zelwer! If you enjoyed this episode, please head over to iTunes to leave us a rate and review. Subscribe to the show so you never miss an episode and don't forget to share your favorite episodes with your friends and colleagues. To learn more about Adapt Wealth Management and to connect with Reuben, visit our website or follow us on Facebook and Twitter.
About Reuben Zelwer

Reuben Zelwer established Adapt Wealth Management in 2011 to help time poor clients achieve financial freedom. For over 15 years, Reuben has helped professionals, executives, business owner and those approaching retirement make the most of their circumstances by making good financial decisions. Reuben's professional practice is complemented by substantial voluntary work, which has included setting up financial literacy and savings programs in the local community.