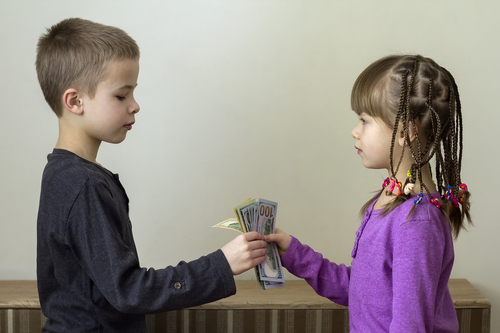 08 Apr

Why your accountant and financial planner need to get on

In over 15 years as a financial planner, I have always made sure that I collaborate with my clients' accountant when providing financial advice.

Your financial planner and accountant don't need to be in love and they certainly don't need to be part of the same business (in-fact that there are good reasons why this may not be the best arrangement). But they need to get on. Here's why

Tax

You would no doubt have heard that tax should not determine your investment strategy. But it sure is an important factor. This is particularly the case  for business owners and high income earners who have complex affairs.
I am fortunate that I started my working life as an accountant so I have a better understanding of accounting and tax strategies than most financial planners out there. But I will always consult the accountant to at the very least, confirm my understanding of my client's tax affairs.

Ease of access to information

When going through the initial advice process, we need to gather data about your financial affairs and often your accountant will have a lot of it. I  can't count the number of times that the clients' understanding of their affairs doesn't correlate with the cold, hard numbers which the accountant provides.  So good communication can ensure there are no misunderstandings and save you a whole lot of time in the initial data gathering process.

Trusted advisers

We are both your trusted advisers. We have different roles although there is plenty of overlap, particularly in the area of superannuation. It's really important that there is respect between your accountant and financial planner to get you the best outcome.

The boring stuff

That is administration of your investments. We spend a whole lot of time in our business getting tax reports and other information ready for the client's accountant for the end of the financial year. If If your financial planner can provide this directly to your accountant, it's going to save you doing all the annual boring stuff and make sure that nothing gets missed.

If something does go wrong

If there's a tragedy in your personal life or something goes wrong with your finances, it's really important that your financial planner and accountant work together to help guide you through inevitable issues. I have had to deal with this many times over years and I can't overstate the reassurance and peace of mind that a collaborative approach provides the the client.

So tell me. Do your accountant and financial planner get on?
About Reuben Zelwer

Reuben Zelwer established Adapt Wealth Management in 2011 to help time poor clients achieve financial freedom. For over 15 years, Reuben has helped professionals, executives, business owner and those approaching retirement make the most of their circumstances by making good financial decisions. Reuben's professional practice is complemented by substantial voluntary work, which has included setting up financial literacy and savings programs in the local community.