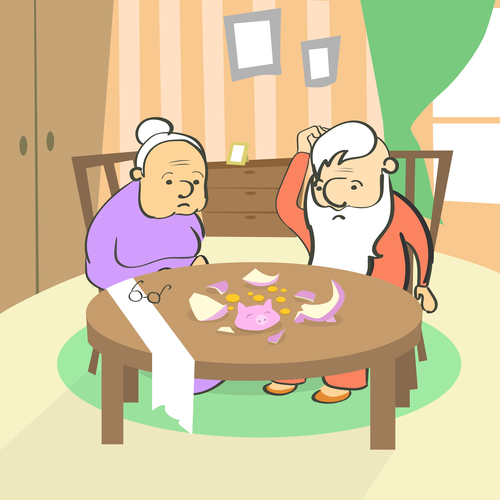 08 Apr

Episode 32 – Will your investment last longer than you do?

Ever stayed awake at night worrying about whether or not your investment portfolio will expire before you do? Then this week's show is compulsory listening.

My guest this week is a Finance Hour favorite – Tim Farrelly, principal of Farrelly's investment strategy. Tim guides financial planners like me in putting together long term portfolios for clients to ensure a comfortable retirement.

So whether you are retired, thinking about retirement or just want some insight as to how you should invest when interest rates are low and sharemarkets are volatile, you are certain to benefit from listening to this week's show.

"What is sensible will depend on every individual and their risk tolerance. If they can't cope with volatility and downturns, they may just need to get used to spending less – Tim Farrelly

"When I think about my retirement, I  want to be at least 95% confident that my money is not going to run out" – Tim Farrelly

 "Annuities allow you to get a guaranteed income stream over time, which may be useful for securing at least your basic income requirements " – Reuben Zelwer

Download transcript of interview here

 Today on the Finance Hour Podcast:
In "Reuben's Rant", I give my take on Facebook data breach.
What the standard expenditure benchmarks are for a modest and comfortable retirement.
Tim tells us why it is important to have a high confidence level (up to 95%)of meeting your retirement income needs.
How a 'spending policy' can be useful in reviewing your spending options in retirement.
The relationship between market valuations, risk tolerance and starting point in charting your retirement course.
The role of the Age Pension and annuities in providing a secure baseline for retirement income.
The perverse incentives of the Age Pension asset test.
And be sure to listen to my "Propellerhead of the week" which is about the importance of the free financial counselling service to assist people who get into financial difficulty.
Thanks for tuning in!
Thanks for joining us on today's episode of the The Finance Hour podcast! If you enjoyed today's episode, please head over to iTunes and leave us a rate and review to help us reach even more listeners. Don't forget to check out our website, visit us on Facebook, or hang out with us on Twitter to stay up-to-date on what's in store for you!
About Reuben Zelwer

Reuben Zelwer established Adapt Wealth Management in 2011 to help time poor clients achieve financial freedom. For over 15 years, Reuben has helped professionals, executives, business owner and those approaching retirement make the most of their circumstances by making good financial decisions. Reuben's professional practice is complemented by substantial voluntary work, which has included setting up financial literacy and savings programs in the local community.