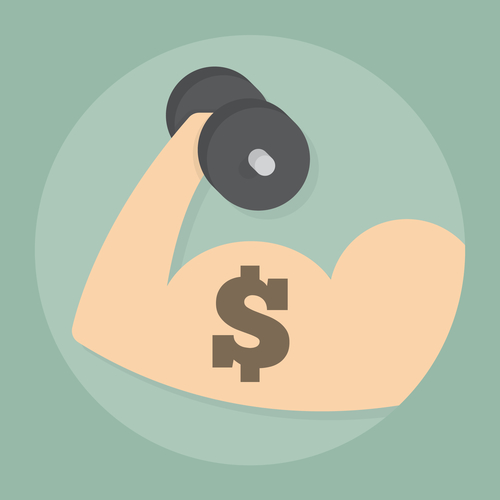 19 Mar

Episode 29- Fitness and Finance with Fred Liberatore

Thought there was no link between physical and financial fitness? Well think again!  My guest this week is Fred Liberatore, who is a master coach, personal trainer, former amateur body builder and owner of Realfit Gym – a boutique gym and personal training studio with two locations in Melbourne.

I talk to Fred about the surprising impact that a physical training program can have on financial decision making and overall wellbeing.  We also talk about Fred's journey in starting and managing his business, which includes many lessons for all small business owners.

In this episode I also introduce a brand new segment called "Reuben's Rant" where I give my personal take on happenings in the world of business and finance.

So whether you are in small business or contemplating a physical fitness regime, you are certain to benefit from listening to this week's show.

"You need to be uncomfortable in order to be successful" – Fred Liberatore

 "Jumping into a business and buying into businesses is no easy feat. You need to plan with your finances as well." – Fred Liberatore

 "A business coach gets you accountable and it's a really good way to put systems in place" – Fred Liberatore

 Today on the Finance Hour Podcast:
In "Reuben's Rant", I give my take on Bill Shorten's announcement regarding tax on company dividends.
Fred shares his personal journey from a sport obsessed family, to amateur body builder and business owner.
The link between physical wellbeing and financial decision making.
Strategies to change unhealthy habits.
The intimate relationship between a personal trainer and their clients.
The business models for gyms and the advent of the burgeoning 24/7 gym.
How Fred approaches social media & email marketing in his business.
Fred's 3 tips for people embarking on a personal fitness journey.
And following my recent trip to Israel,  don't forget to listen all the way to the end of the show for our "Propellerhead of the week" which is about accessing cash whilst travelling overseas.
Mentioned Resources:
Thanks for tuning in!
Thanks for joining us on today's episode of the The Finance Hour podcast! If you enjoyed today's episode, please head over to iTunes and leave us a rate and review to help us reach even more listeners. Don't forget to check out our website, visit us on Facebook, or hang out with us on Twitter to stay up-to-date on what's in store for you!
About Reuben Zelwer

Reuben Zelwer established Adapt Wealth Management in 2011 to help time poor clients achieve financial freedom. For over 15 years, Reuben has helped professionals, executives, business owner and those approaching retirement make the most of their circumstances by making good financial decisions. Reuben's professional practice is complemented by substantial voluntary work, which has included setting up financial literacy and savings programs in the local community.