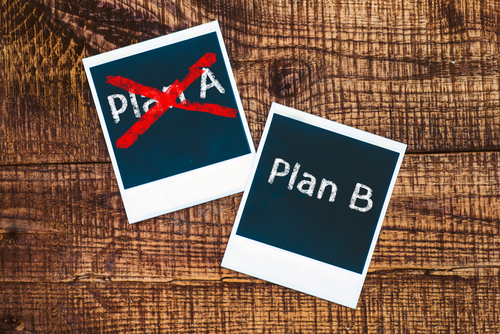 29 Oct

Episode 51 – Planning Plan B

We're always looking forward to things going well, but what if nothing goes as we hoped? Experiencing the unexpected is part of life, and it's always a good idea to prepare for them. That's what author Kylie Parker seeks to get across with her book, Planning Plan B, which is about preparing not just yourself, but those around you for unfortunate events in life. Kylie joins me today to share her thoughts on being prepared in life and the story that served as her inspiration in writing her book. She explains some of life's most stressful moments as well as provide tips on how you can prepare for them.

Don't miss this week's segment of Reuben's Rant where I share why I think projecting a horse race in the Sydney Opera House, one of the country's national icons, is a bad idea.

Click here for a copy of the transcript

"If you don't have the right conversations today – should something unfortunate occur – it's going to be a much harder situation to deal with." – Kylie Parker

This week on The Finance Hour Podcast:
The inspiration that drove Kylie to write her book.
Her personal story regarding tragic events and how she got past them.
The business risks today that we didn't have a decade ago.
What her book aims to tell the reader.
The various types of stress and their corresponding grades according to a stress scale.
The big role of insurance in planning Plan B.
Kylie Parker's Top 3 Tips for Planning Plan B:
Plan for unexpected events.
Store the information wisely.
Communicate what you would like to do if something happens to you.
Resources Mentioned:
Connect with Kylie Parker:
As a special offer for this show, Kylie will be giving a copy of the book to 3 lucky readers who we judge to have the best answer to the question 'How will you be planning for your Plan B as a result of listening to the podcast'?  Please leave your answer in the comments section at the bottom of the screen.
About Reuben Zelwer

Reuben Zelwer established Adapt Wealth Management in 2011 to help time poor clients achieve financial freedom. For over 15 years, Reuben has helped professionals, executives, business owner and those approaching retirement make the most of their circumstances by making good financial decisions. Reuben's professional practice is complemented by substantial voluntary work, which has included setting up financial literacy and savings programs in the local community.