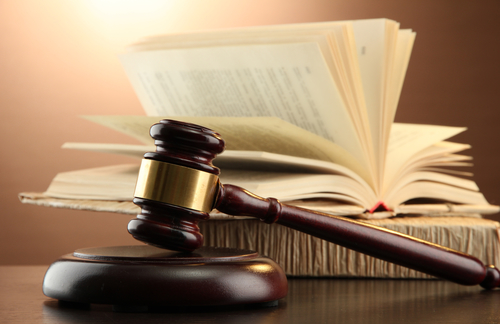 11 Sep

Episode 46 – You need a criminal lawyer

You wouldn't want yourself or your business to be involved in a crime, but what do you do if you are? That's when you get a criminal lawyer. My guest this week is Brett Tait a criminal attorney at Tait Lawyers, a general legal practice with over 45 years of service and over 100 years of experience between five lawyers. Brett discusses legal matters pertaining to a variety of criminal offenses. He shares what it was like to work in tax and investment banking and what eventually made him follow his father's footsteps. He also describes the experience of representing a murderer as well as some of the more ordinary cases he has handled.

Don't miss this week's segment of Reuben's Rant where I react to the concept of political uncertainty in Canberra and how it is affecting business confidence.

And stay tuned to the end of the episode for my Propellerhead of the Week segment to learn how the RecUp app can help you record audio and upload it to Dropbox efficiently.

"You're not going to come across monsters that kill for fun. Most crimes of violence are perpetrated in circumstances that are spontaneous." – Brett Tait

"The media reports things terribly and in an incredibly biased and sensationalist way"- Brett Tait

This week on The Finance Hour Podcast:
How Brett started his career as a lawyer.
The accident that led Brett to follow in his father's footsteps.
How their firm runs and the services they offer.
How Brett transitioned from being a corporate lawyer to a suburban legal practice.
What it's like to represent a murderer.
Some of the cases and clients Brett has handled and worked with.
His pet peeves with the law.
Brett Tait 's Words of Wisdom:
95% of most criminal matters resolve with a plea of guilty.
Office politics is not just limited to the big companies.
Connect with Brett Tait:
Subscribe to The Finance Hour Podcast with Reuben Zelwer!
Thanks for tuning into this week's episode of The Finance Hour Podcast with your host, Reuben Zelwer! If you enjoyed this episode, please head over to iTunes to leave us a rate and review. Subscribe to the show so you never miss an episode and don't forget to share your favorite episodes with your friends and colleagues. To learn more about Adapt Wealth Management and to connect with Reuben, visit our website or follow us on Facebook and Twitter.
About Reuben Zelwer

Reuben Zelwer established Adapt Wealth Management in 2011 to help time poor clients achieve financial freedom. For over 15 years, Reuben has helped professionals, executives, business owner and those approaching retirement make the most of their circumstances by making good financial decisions. Reuben's professional practice is complemented by substantial voluntary work, which has included setting up financial literacy and savings programs in the local community.