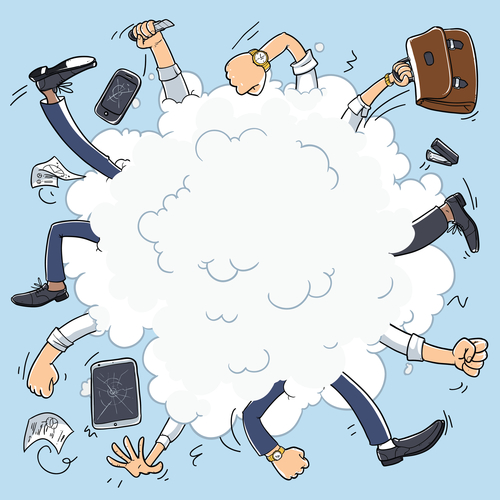 20 Feb

Episode 28 – Managing conflict with Zandy and Tony Fell of the Zalt group


Conflict in the workplace is inevitable. No matter how perfect a workplace may look from the outside, conflict is bound to happen one way or another. In this episode you'll learn how to handle the inevitable complexities of workplace relationships and appreciate the importance of engaging in difficult conversations.

Tony and Zandy Fell of the Zalt Group specialise in helping businesses resolve internal conflicts among staff. And when things are beyond repair, they assist in managing the fallout to  minimise the long term damage to the business

Today they share with us some real-life stories of conflict and help us better understand the blurred lines between our  business and personal lives. We also hear their take on high profile cases in the media around workplace relationships and alleged inappropriate behaviours.

"You need to be flexible in your approach, your approach is not the only way to do things." – Tony Fell

"Conflicts are more positive than people think." – Zandy Fell

"Effective workplace relationships are a strategic advantage. If you've got good relationships in the workplace, you will be able to achieve what you need to." – Zandy Fell

Today on the Finance Hour Podcast:
How big an issue conflict is in the workplace and its negative impact on the business.

How conflict affects business decisions.

Why conflicts usually take longer to resolve in large businesses.

How Zandy and Tony help businesses determine what is acceptable behavior in the workplace.

How the objectives of different business partners may change over time and what to do about it.

How to educate employees on the impact of their social media activity on the workplace.

Tony and Zandy's top three tips for managing conflicts at work.
And don't forget to listen all the way to the end for our "Propellerhead of the week" which is about why investors should be looking more closely at principal and interest loans.
Mentioned Resources:
Thanks for tuning in!
Thanks for joining us on today's episode of The Finance Hour podcast! If you enjoyed today's episode, please head over to iTunes and leave us a rate and review to help us reach even more listeners. Don't forget to check out our website, visit us on Facebook, or hang out with us on Twitter to stay up-to-date on what's in store for you!
About Reuben Zelwer

Reuben Zelwer established Adapt Wealth Management in 2011 to help time poor clients achieve financial freedom. For over 15 years, Reuben has helped professionals, executives, business owner and those approaching retirement make the most of their circumstances by making good financial decisions. Reuben's professional practice is complemented by substantial voluntary work, which has included setting up financial literacy and savings programs in the local community.