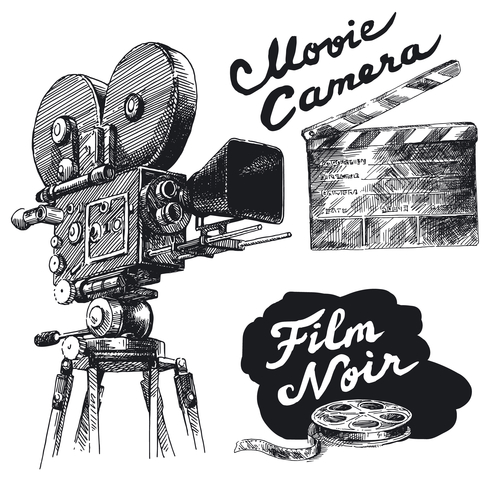 28 Sep

Episode 48- The world of movie making with Eddie Tamir

Watching a movie today can be done by just pushing the right buttons on your remote and making use of streaming services such as Netflix. Despite this convenience, some movie fans want the whole cinematic experience that no streaming service can provide – and that's where Eddie Tamir comes in. Eddie and Lindy Tamir are the owners of Elsternwick Classic Cinema, a business that's reviving the long-lost tradition of classic cinemas in Melbourne. Eddie shares what his career was before venturing into the movie-making business and how his passion for reviving cinemas got started. He discusses some of the challenges his company faced as well as some of the lucky moments they had. Eddie also explains how cinemas work, from sourcing the film to splitting profits, as well as the various processes involved in running a big film festival.

Don't miss this week's segment of Reuben's Rant where I provide commentary on why business owners should prevent working themselves out of a job resulting in having too much time on their hands.

"Film festivals work. They are the curation; they cut through the noise." – Eddie Tamir

This week on The Finance Hour Podcast:
Eddie's career before he ventured to filmmaking and his transition.
How he adapted to the trends and technological changes in the movie industry.
How the business of sourcing movies work.
The setbacks he experienced while growing his business.
The operational aspects of running a cinema.
How film festivals are run and what happens behind the curtains.
How they manage their business in today's "Netflix" world.
The big headline movies they will launch within the next few weeks.
Connect with Eddie Tamir:
Subscribe to The Finance Hour Podcast with Reuben Zelwer!
Thanks for tuning into this week's episode of The Finance Hour Podcast with your host, Reuben Zelwer! If you enjoyed this episode, please head over to iTunes to leave us a rate and review. Subscribe to the show so you never miss an episode and don't forget to share your favorite episodes with your friends and colleagues. To learn more about Adapt Wealth Management and to connect with Reuben, visit our website or follow us on Facebook and Twitter.
About Reuben Zelwer

Reuben Zelwer established Adapt Wealth Management in 2011 to help time poor clients achieve financial freedom. For over 15 years, Reuben has helped professionals, executives, business owner and those approaching retirement make the most of their circumstances by making good financial decisions. Reuben's professional practice is complemented by substantial voluntary work, which has included setting up financial literacy and savings programs in the local community.